You can create miraculous solutions, with your very own, unique, Divine superpower gifts.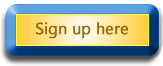 You can overcome challenges, become an inspired leader, and experience more fun and fulfillment in your life, business and career.
Sign up with your email, and receive a free gift meditation to discover your Inner Superhero and Divine superpower gifts.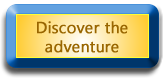 You can be a Superhero and create Heaven on Earth.
"I realized very quickly, when I first met Erin, that she was unique and very special. Her ability to perceive what is not visible to most is extra ordinary. I have experienced Erin's wonderful ways in moving stuck energy. Erin facilitated an opening of my heart space in a powerful way. As a consequence I am more conscious and much more connected to my thoughts and emotions. I am more fully the driver of my mind, instead of my mind driving me. I find Erin to be creative, humble, and knowledgeable; wholly, an expert in her field."
Terri-Lynn Weatherby – Licensed Optician/Contact Lens Fitter, Optimeyes

"When I first met Erin, I was all over the place. I had no focus. I wasn't painting regularly. I was happy, but I wasn't overly excited about life. From our very first session, she gave me one simple piece of advice that I just needed to paint (two paintings a week, or even if I could paint everyday. Since doing that, I've been selling artwork and a nice profit, I'm renting art. I now have a total of close to fifty paintings and the paintings that I'm creating are really free, they don't take a lot of thought, they came right from my heart, my soul-centre. I am now making a substantial profit in my business, I work in the film industry as a scenic artist, getting paid to do what I love. Erin has helped me to find that connection in my inner self and to believe in my paintbrush and myself and that I should just go do it. Erin has such wonderful gifts and talents and a way of bringing out the best in people, not just for your business, but for yourself."
Sussanne Hoiberg – Artist, Vendel Arts
"Impressive. At first, Erin's metaphorical "superhero" analytical approach to coaching was challenging for me to wrap my head around, however I was impressed with the level of detail she was able to help me crystallize. Her ability to extract, organize and summarize the ideas I had been wrestling with delivered a level of clarity that I had been needing. Within six months of beginning our coaching discussions, I outlined, wrote – and completed – the 600 page, 4-volume set of books that I had been wanting to write. If you are lacking clarity about the precise direction you need to take your next project, I encourage you to talk to Erin."
Jason Jantzi – Positioning Coach
To read more amazing stories, click here: Superhero Success Stories


Sign up with your email, and receive a free gift meditation to discover your Inner Superhero and Divine superpower gifts.